CDO NEW ADMIN GETS GOOD FEEDBACK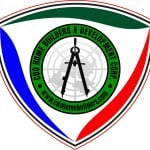 Cagayan de Oro city is now having new set of local officials governing the entire area, as peacefully and neatly as they could. We all know that since from the past years, the city has been so busy and loaded with diverging sets of people and organizations ruling the area, mainly the city proper. That was great because it helped those other people who are really in need for income, but, for other aspects, it created chaotic scenario. Thus, we now have Cdo new admin . And CDO new admin gets good feedback from many of the people in the city.
We in CDO HOME BUILDERS & DEVELOPMENT CORP., are not into politics and any political issues. But we do appreciate any of good doings and projects by those previous administration. And also, we love also the way the newly elected officials of their being truthful and kin to every details to make the city that accessible, making the roads wider by strictly implementing the traffic rules and for disciplining the people in the same way.  Though, we all know that we could never make the city as cleanly and organize as we want to be,because we don't have control of other peoples' minds, but at least, through this new system and new administration, our city would be disciplined gradually.
It is normal to have these basic laws implementation by the new officials, because our city is really and seriously into booming businesses now. Thus, even in this simple thing of traffic could affect and have effects of every success any kind of business would be. As we observed, honestly, lots of business organizations now are happy  with the results and the abrupt changes on every national highway and roads, basically on markets and Divisoria areas.
Though, at first businessmen in small and medium sizes of businesses clamored for their rights to fill in the area to continue their businesses; but because of the equality which the local government is looking into, the former realized that what is being implemented must be observed.
With all due respect of the previous city administration, we thank you for the perseverance and loyalty to the city people, businessmen and organizations. And for the new city officials,a great thanks for the set policies now an for having the great purpose and for having the advocacy of making every Cagay-anons lives greatly and conveniently continue even through your ways. May all of us continue this good rapport and good services to each one another to have reached the good and remarkable city of GOLDEN FRIENDSHIP!
For more inquiries, more details, free site viewing and bookings you may contact us CDO HOME BUILDERS at www.cdohomebuilders.com through +63-(088)-583-0005 (PLDT) or +63-927-545-1491(Globe) or +63-999-875-4537 (Smart) and LIKE US ON our Facebook Fan Page CDO HOME BUILDERS & DEVELOPMENT CORP. or you may email us at cdohomebuilders@gmail.com.