DE LOS REYES HOUSE CONSTRUCTION UPDATE
SPS. De Los  Reyes House Construction Update we have a month long of duty and service with this project in Golden Glow Village. We could say, that it is going well and great! Delaying of activities is not on our consideration, because we treasure time, results and considerable and workmanship.And as part of our service, we do always update and clamorous of our performance by letting all of you know our weekly activities per project we are having.
For SPS. Robert and Vanessa De Los Reyes construction update we have:
Already in 30 percent level of construction

completed Footing, beaming,CHB Filling for partitioned on the ground floor
Completed steel deck installation for the second level slab
completed concrete pouring for the second level flooring
started CHB filling on the second level
started partitions on the second level for bed rooms,family area and toilet & baths, so with the terrace
started plastering on the first level walling
concreted slab on the ground floor toilet & bath as preparation for the stairs area.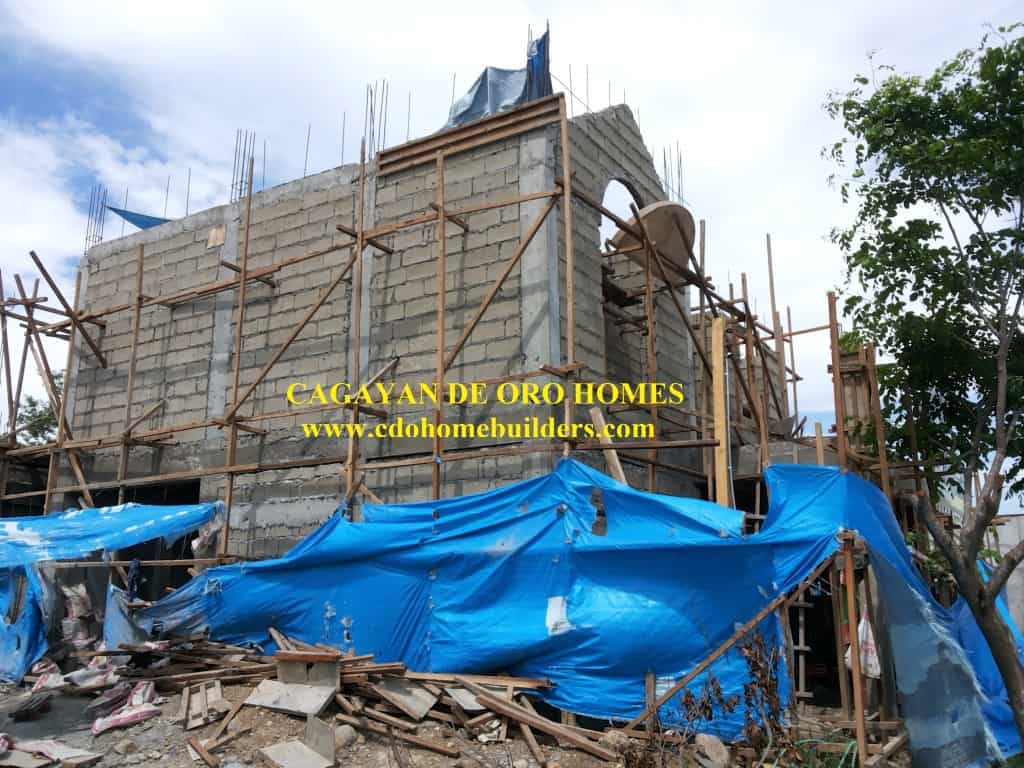 Those are the developments we have done for this project. We will be having the rigid activities when the holidays is over. Particularly with its 60 percent level of house construction; and of course, you are all included of our consideration to be updated as well with this project we are in. This is not only for us in the industry to be trained, experienced, and be more equipped of how much effort and learning we have and could have upon having this de los reyes house construction update- projects, but also all of you our clients, viewers and followers.
We would like to thanks God for giving us this opportunities to extend our gratitude, that He made us not just human, but useful humans and brethren to our fellowmen, who are in need of our help and assistance through Jesus Christ! Though, house are just material thing to consider here on earth, but it is not bad to long for one as our home while we're here on earth. And that's our advocacy, to give you the HOME that you need, not just a house!
For more inquiries, more details, free site viewing and bookings you may contact us CDO HOME BUILDERS at www.cdohomebuilders.com through +63-88-583-0005 (PLDT/Philcom) or +63-274-545-1491 (Globe) or +63-999-875-4537 (Smart) and LIKE US ON our Facebook Fan Page CDO HOME BUILDERS & DEV'T CORP or you may email us at cdohomebuilders@gmail.com