House extension and fencing works
Welcome to the "BER" months fellows! Yes! it is getting near to the most wanted season in the year- the Christmas month for all of us! And for us in CDO HOME BUILDERS & DEV'T CORP., we'll start this season with this house extension and fencing works for one of our clients.
As a preview, we already started the work just last week, and hoping to have this work be done before Christmas. We had the lay-outing,excavation for fencing, posts, and for the extension for its garage. For this week, we already filled most of the CBC's or hollow blocks for the fencing. We also started the concrete pouring for all the foundation posts for the terrace and garage extension.We will be posting more about this project soon.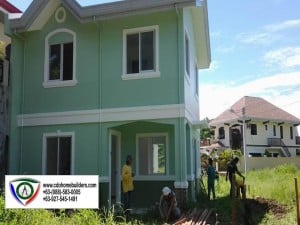 And you too! We can be of help if you have this related house concern to be taken cared of. It will be our pleasure to serve you with our at-most best. You can contact us anytime.
CDO HOME BUILDERS & DEVELOPMENT CORP offers the following services: a.) General Construction; b.) Interior designs; c.) Architectural designs; d.) Accepts renovation, remodeling; e.) choose your own design; f.) free consultation and g.) flexible financing scheme.
For more inquiries, more details, free site viewing and bookings you may contact us CDO HOME BUILDERS & DEVELOPMENT CORP at www.cdohomebuilders.com through +63-(088)-583-0005 (PLDT) or +63-(088)-880-7412 (telefax) or +63-927-545-1491 (Globe) or             +63-999-875-4537       (Smart) and LIKE US ON our Facebook Fan Page CDO HOME BUILDERS & DEVELOPMENT CORP. or you may email us at cdohomebuilders@gmail.com.