Update as of January 24, 2013: CDO HOME BUILDERS – PROJECT ESTOR Two-Storey House with Roof Deck
CDO HOME BUILDERS – PROJECT ESTOR first project in this subdivision is Pueblo de Oro, we are making sure of every detail and thing to do in this building to be done accordingly and very well performed. As the days are fast approaching to have this project to be reached to its full picture of its magical aura to be, we are excited to meet with its due date. Things to be done are countable. and as for now, we have the following things done for this week:
completed concrete and plastering  for its structural works
completed skim coating for all the wall areas and its firewall
completed and seasoned roof deck with its rough surface state
completed carpentry works for the entire area
done drop ceilings with its complete paintings
first paint coatings on the ground and second floor levels
installed wood tiles on the second floor area and in every bed rooms
installed glass windows, sliding doors and glass doors
installed pin lights and all 90% of the electrical works
installed built-in cabinets in every bedrooms, kitchen and even the center working table with the complete kitchen paintings
steel works for the spiral stairs, railings, and initial steel work for the gate areas
And a lot more for this project to be done for this incoming week to be. Since we are in one goal to make this as our first of CDO HOME BUILDERS & DEVELOPMENT CORP model house, which would be constructed with full dedication, focus and sincerity to help our client not only to bridge them to their longed house to be, but to assist them and to manually do the actions for them to have their dreamed house desired for their family. Follow us for this project to attain its full beau until the turn-over period! And you too, can extend to us your house construction problems, for a great help from us!
CDO HOME BUILDERS – PROJECT ESTOR on-going home construction project at Morning Mist Viilage, Pueblo de Oro, Cagayan de Oro City.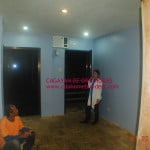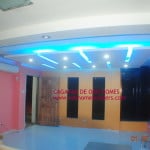 For more inquiries, more details, free site viewing and bookings you may contact us CDO HOME BUILDERS & DEVELOPMENT CORP/CAGAYAN DE ORO HOME BUILDERS at www.cdohomebuilders.com through  +63-88-583-0005 (PLDT/Philcom) or +63-927-545-1491 (Globe) or +63-999-875-4537  (Smart) and LIKE US ON our Facebook Fan Page CAGAYAN DE ORO HOMES or you may email us at [email protected].