Cagayan de Oro Home Builders- CDO HOME BUILDERS Project Update
For months of working so hard showing huge effort to make our daily scope of works to be done accordingly , we are now on the level of making this project we have in Montania Vista, Gran Europa to be on its 90% structural works and starting with its architectural works and designs.
We are now on the following scope of works done:
Granite tiles

works in kitchen slabs, ground floor and stairs steps
wood tiles installation works on the second floor and the vinyl tile works on the attic room

Ceramic tile-works

on all toilet & baths and each complete sets
completed doors installation

Glass installation

on its facade and on each toilet & baths glass works
almost done electrical works installation
plumbing works double-checking for all the connections
almost done masonry works for the entire area would be
done masonry works on its fencing
drop ceiling works on-going
and initial works for painting primers
Those are the scope we had and we are on the go of making these works to be enhanced more along with the on going scope of works we have this week. We are on the process of making this project to reach its main course- Magnificently viewed and structurally done with full vitality and enduring architectural designs and works, which will not only last for months or a year, but for many years to come for our client's benefits and goodness!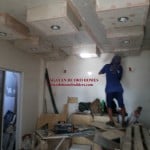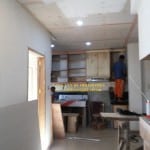 We are having these uttered words, because we don't want to build a house, but a HOME- where the entire family members of the owner to be happy with their newly constructed house and most exerted effort dream to come true. And we are greatly glad for choosing us to be part of your dream home to come true, and for laying down your cards to us, and for believing our capacity and strength that we really could bring your dream home to come true and tangibly!
For more inquiries, more details, free site viewing and bookings you may contact us CDO HOME BUILDERS & DEVELOPMENT CORP at www.cdohomebuilders.com through  +63-88-583-0005 (PLDT/Philcom) or +63-927-545-1491 (Globe) or  +63-999-875-4537  (Smart) and LIKE US ON our Facebook Fan Page CDO HOME BUILDERS & DEV'T CORP. or you may email us at cdohomebuilders@gmail.com.